TITAN OPTIMA
SWIMMING POOL HEATER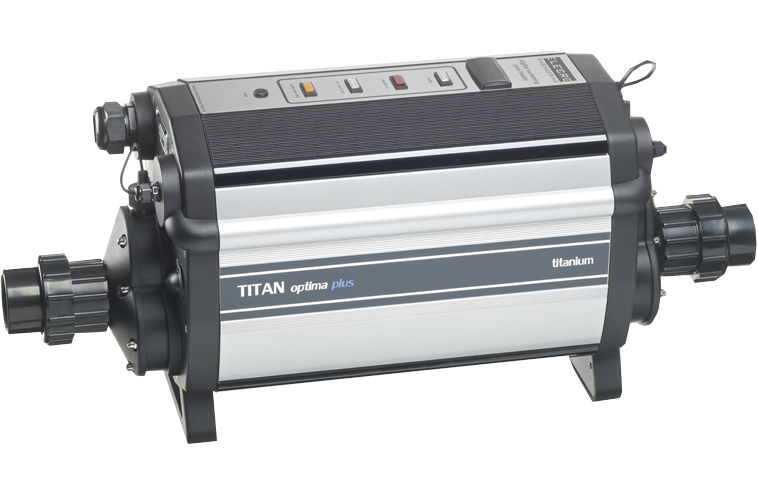 Titan Optima Swimming Pool Heater
상업용 및 대규모 수영장용으로 설계되었습니다.
18-kW ~ 120-kW.
수온 및 온도 제어를 디지털로 제어 합니다.
지멘스 듀얼 커넥터.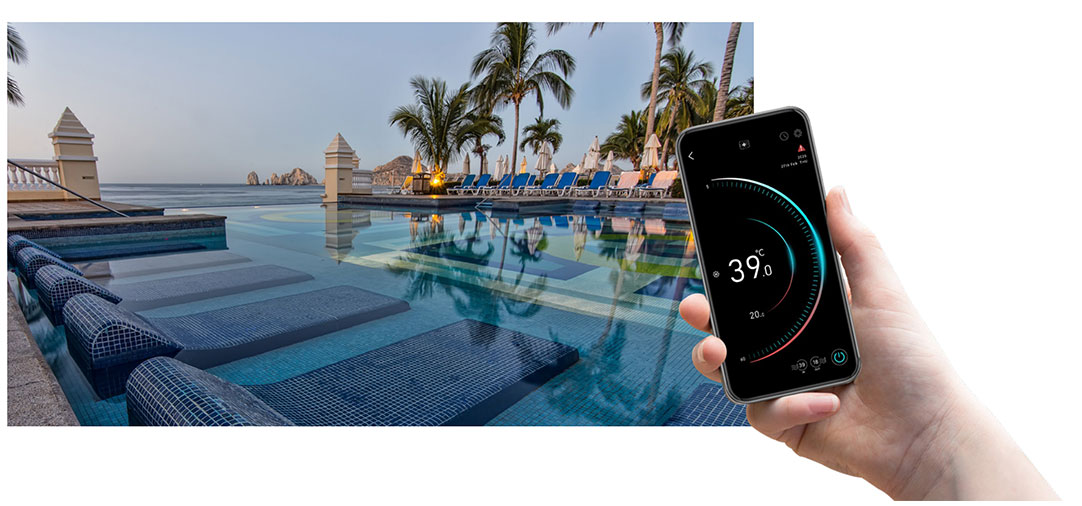 SIMPLIFY YOUR LIFE WITH THE ELECRO APP
Connection via by Bluetooth, Wi-Fi and 4G, enables you to take full control of your swimming pool heat pump from anywhere in your home or office with a simple app on your smartphone.
쉬운 설치
안전성
신뢰성
작동이 쉬운 터치스크린
바닥이나 벽면에 설치(bracket supplied)
디지털 순환 표시
티타늄 엘리먼드
독일 지멘스 듀얼 커넥터
디지털 타이머
해수용 티타늄 듀브
100% 히터 효율 제품
Elecro Titan Optima는 견고하고 효율적이며 믿을 수 있습니다. 제한적 공간에서도 설치가 쉬우며 티타늄 엘리먼드는 반영구적으로 사용하실 수 있습니다. 또한 브라켓을 사용하여 수직으로 설치가 가능하며, 디지털 터치스크린은 사용과 관리가 매우 쉽습니다.
모든 ELECRO 전기 히터는 특수한 가열코일 기술로 물 흐름에 난류와 와류를 생성시킵니다. 이것은 미네럴 퇴적물이 쌓이는 것을 방지하고 효율성을 높이며 히터의 수명을 연장 시킵니다. 히터 앞부분의 유량 제어보드는 튜브 사이의 물 흐름의 불균형을 최소화하여 공기가 차는 것을 예방 합니다. 유량 스위치는 안전과 위험에 대비하며 열 차단장치로 과열을 방지 합니다.
Titan Optima plus 는 티타늄 엘리먼트과 튜브로 구성되어 있어 해수나 전기분해를 사용하는 곳에 이상적입니다.
Flow Requirements
Minimum flow: 12m³/hour
Maximum flow: 45m³/hour
Recommended: 30m³/h
Maximum Flow : 17m³/hour
Recommended: 10m³/hour
Heating Elements
Pure Titanium
Flow Tubes
Titan Optima = BS 316L Stainless Steel EN (1.4432)
Titan Optima plus = Pure Titanium
Cladding Panels
Moulded Aluminium, epoxy powder coated
Contactors
Cascade wired dual Siemens Electric contactors for each element bank
Control Thermostat
0 ~ 45°C (0.5°C differential)
Thermal Protection
1 x 60°C safety thermal cut out (auto reset) against enclosure over-temperature
1 x 55°C safety thermal cut out (manual reset)
Flow Switch
Gold tipped reed switch with titanium fulcrum pin
Wiring
High temperature, silicone sheathed, multi-strand copper conductors
Seals
High temperature special formula HNBR & EPDM
Water Connections
63mm spigot with adaptor for 2" or 63mm NB
Working Pressure
4 bar maximum
Mounting
Floor or wall mounting (wall bracket supplied)
Standards Compliance
European Electromagnetic Compatibility directive
Harmonised Standards
The European Low Voltage Directive and The Harmonised Standard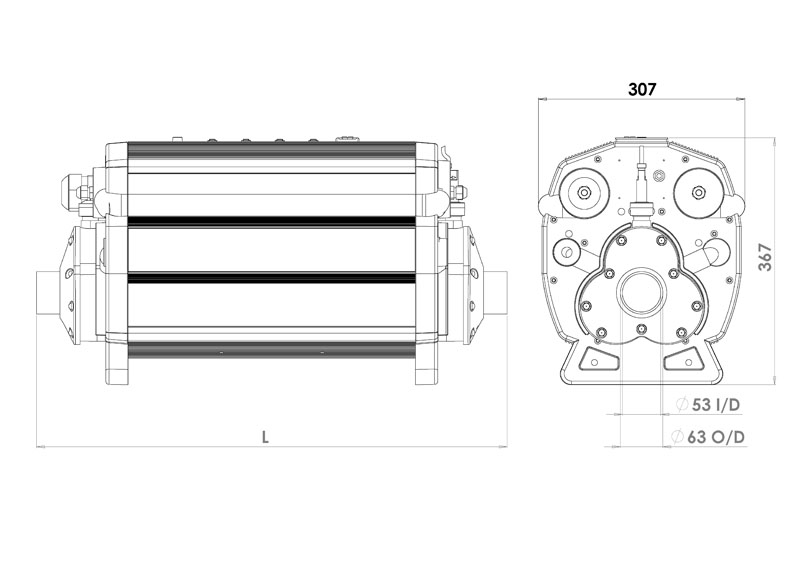 380V ~ 440V
3 Phase Power Output
Load (Amp)
Dimension 'L'
Titan Optima
Product Code
Titan Optima PLUS
Product Code
18-kW
26
699-mm
C-18
CP-18
24-kW
35
699-mm
C-24
CP-24
30-kW
44
699-mm
C-30
CP-30
36-kW
52
699-mm
C-36
CP-36
45-kW
66
699-mm
C-45
CP-45
54-kW
78
699-mm
C-54
CP-54
60-kW
87
877-mm
C-60
CP-60
72-kW
104
877-mm
C-72
CP-72
96-kW
139
1042-mm
C-96
CP-96
120-kW
174
1042-mm
C-120
CP-120
220V ~ 240V
3 Phase Power Output
Load (Amp)
Dimension 'L'
Titan Optima
Product Code
Titan Optima PLUS
Product Code
18-kW
46
699-mm
C-18- DELTA
CP-18- DELTA
24-kW
61
699-mm
C-24 - DELTA
CP-24- DELTA
30-kW
76
699-mm
C-30 – DELTA
CP-30- DELTA
36-kW
91
699-mm
C-36 – DELTA
CP-36- DELTA
45-kW
113
877-mm
C-45 – DELTA
CP-45- DELTA
54-kW
136
877-mm
C-54 – DELTA
CP-54- DELTA
60-kW
151
1042-mm
C-60 – DELTA
CP-60- DELTA
72-kW
180
1042-mm
C-72 – DELTA
CP-72- DELTA
96-kW
226
1042-mm
C-90 - DELTA
CP-90- DELTA